Number 4: Confessions on a Dance Floor
- released November 15th, 2005.
Confessions on a Dance Floor was hyped as Madonna's return to dance music. As if she had ever left. Almost every single she has released has been given the club remix treatment especially so that her fans could get their groove on under flashing lights and on clouds of dry ice. And every album has prominently featured a scorching dance number or two. So the hype was incorrect, but what this album saw, was a return to making music purely for the club scene and not necessarily for radio airplay, besides America was still not playing her because of 'American Life' and unless you are rap, r-n-b, rock, ballads or country good luck breaking through on US radio.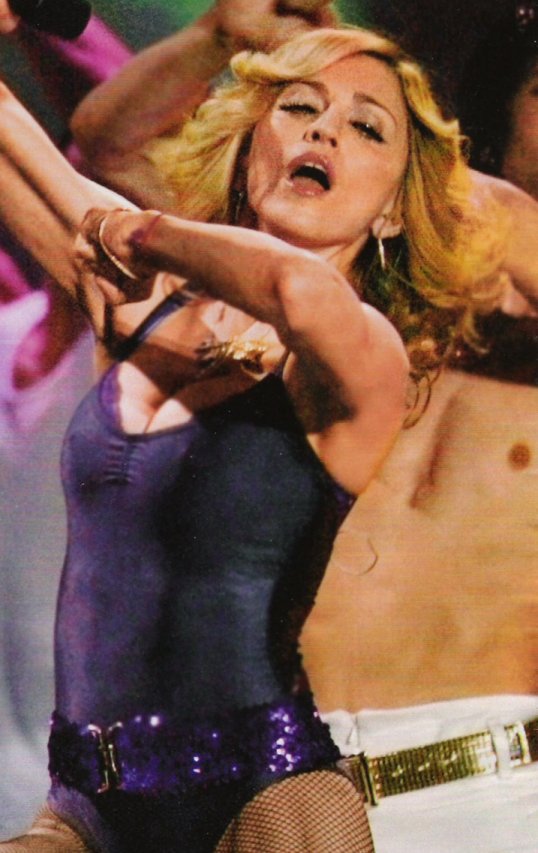 'Hung Up' was the albums lead track and first single. The much-hyped ABBA sample is prominent throughout this dance floor stomper, yet it comes across as completely Madonna. The lyrics are throw away and sing-a-long-able "Every little thing that you say or do, I'm hung up, I'm hung up in you". This was made to be played at gay disco's across the planet, and that it was, becoming one of Madonna's highest selling singles of all time. The track ends with an alarm bell going off as the songs seamlessly blends into 'Get Together'. This is the moment when you realise that this will not be a typical disco dolly romp.
"Do you believe that we can change the future? Do you believe I can make you feel better?" Go the lyrics, and you can imagine, with the pulsating and almost muffled synth chords, posing that question to a complete stranger at a club while chemicals rush through you. Before you get too excited that this is going to be a completely serious dance record we are back to disco with 'Sorry'. This is the catchiest and sweetest sounding record ABBA never wrote. "Don't explain yourself 'cause talk is cheap. There's more important things than hearing you speak. You stayed because I made it so convenient. Don't explain yourself, you'll never see." She tells her lover in one of the happiest break up songs recorded. The human door-mat of 'Erotica' has grown a set.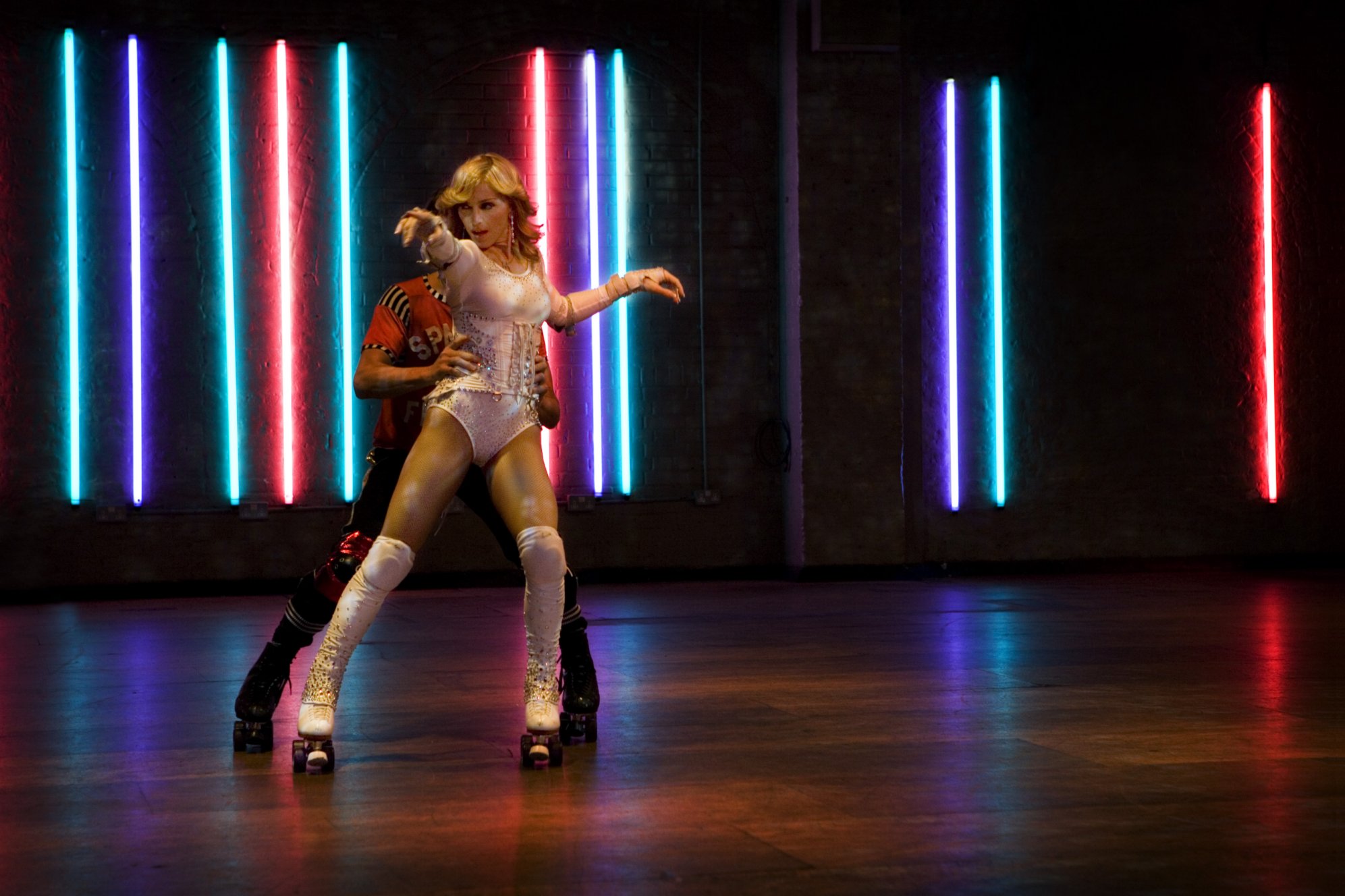 Confessions does not really have a narrative flow like many of her other albums. Instead the strength is in the music and production as the album was developed to be played continuously as one long remix, so where one song ends and the other begins is not clear. This is an album to make us dance for love, for life and for inspiration and the next track is where the album musically takes off. 'Future Lovers' takes from the baseline of Donna Summer's – 'I Feel Love' with lyrics that keep you transfixed with their sexual energy "Connect to the sky, Future lovers ride, They're in mission style, Would you like to try". For those of us who have done serious clubbing, this would be the moment where you would come up (on whatever) and begin dancing like you were possessed. Once you have eased into this new feeling the music scape changes into something a little more friendly and easy. There is a guitar riff sampled from Joy Division, and facile lyrics proclaiming her love for New York in the appropriately titled 'I Love New York'. The fact that she rhymes 'York' with 'dork' shows she still has her sense of humour and sass. This is one of her most joyous songs since 'Ray of Light', with a jump up and down sing-a-long chorus that you never want to end.
And then it does and the track that comes next is Madonna at her most club ready. DJ's around the world must have hoped and prayed this would get a release, even if as a promo only, because this is her least pop and most club friendly track since 'Impressive Instant' off her 'Music' album. The rearranged strings from 'Papa Don't Preach' add drama over the heavy house beat of 'Let It Will Be' as she sings about materialism and fame. Don't let that fool you into thinking she is being heavy, as the lyrics are not finger-waving obvious.
"Now I can see things for what they really are. I guess I'm not that far, I'm at the point of no return. Just watch me burn!" This track does set you on fire, and will leave you dripping with sweat which is why you will need the chill out of 'Forbidden Love', a nice slice of ambient techno. This is the albums one and only genuine ballad, and Madonna goes into sex kitten in a cyber disco mode and she purrs, "Just one touch from your hands, was all it took to make me falter."

The next two tracks to me are the weakest, although to many they are the strongest. 'Jump' takes off where 'Forbidden Love' left, and ups the memento. While the beat is strong and the chorus very catchy, it feels like it would be more at home among the 80's disco of True Blue. I understand how she is paying homage to her past of dance music, but I also felt 'Hung Up' and 'Sorry' more than covered this territory. The next track 'How High' almost feels like filler, even with its dirty electro inspired production, it never truly soars like it should.
It's the disc's most explicit nod to Madonna's spiritual practices, and one of the most visual of tracks she has ever recorded. "Isaac", with its Hebrew chanting, Rabbinic, spoken-word commentary, galloping beat and cascading acoustic guitar create an intriguing dynamic, evoking both African and Eastern European music. She also nods back to 'Frozen' with a completely hummed chorus.
The tracks are constantly shifting, with spiralling layers of sounds and samples bouncing in and out, skipping and flying across the speakers. Unlike the glassy precision of Ray of Light and Music, the sensory pattern here is of aural density. 'Push' is damn near psychedelic. She sings of those who have inspired her along the way "Every race I win, every mood I'm in, everything I do, I owe it all to you." All these heart-felt thanks are laid over a dirty throbbing beat that would make pole dancers salivate. This could have been the single that would have done the best in the US had it been released.

The last track is the one most people are divided over. 'Like it or Not' plays like a F-You to her critics and the lyrics have been criticised as being rather clichéd. That criticism is kind of pointless when aimed at a song where the lyrics go "This is who I am, you can like it or not." Musically it embraces the glam stomp, currently owned by currant day electro punk, and runs with it, ending Confessions on a Dance Floor on a jaunty, jubilant note and ironically, for a dance/electronica album, the final notes are played on an acoustic guitar.
Easily dance record of 2005, Confessions is an almost seamless tribute to the strobe-lit sensuality of the '80s New York club scene that gave Madonna her roots. Much credit to co-producer Stuart Price. His understanding of dance music —driving ebb and flow contained by pulsating bass, the over-the-top drama of synthesized strings, and even scratchy dirty grind sounds of overworked speakers— places Madonna squarely central in a genre that, at its very best, inspires the absence of thought, conjures the quest for joyous abandon and waves the flag for the blurring of boundaries. This is clearly her domain.