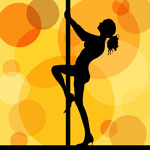 Another poll.
This time the exact same year, but different category.
Supporting Actress was pretty much sewn up, but just because it is in the past, does not mean that the decision was right.
Have you say and cast your vote for who you think was the best that year.
Choose out of:
Margaret Avery - The Color Purple
Anjelica Huston - Prizzi's Honor
Amy Madigan - Twice in a Lifetime
Meg Tilly - Agnes of God as
Oprah Winfrey - The Color Purple
The poll is just to your right over there --->